OWN A TRUCK? ATTACH WITH LYNK
---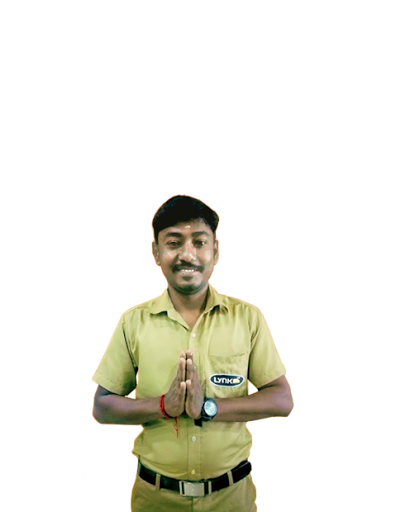 Easy 2 step registration process

Payment on day to day basis

Smart phone to manage your bookings and finances

Buy new vehicle with attractive EMI schemes

More trips with reduced empty run
WHAT OUR DRIVERS SAY?
---

Yuvaraj
Before I joined Lynk, I used to wait for a long time in the stand to take a single trip. But now I don't have time to relax.

Karthikeyan
I got to know about Lynk via a friend of mine. Now I have a steady income and can take care of my family well.

Purushothman
I am one of the initial drivers to join Lynk and did not own a vehicle. Now I am a transporter and own 2 trucks.

SHAJAHAN
Initially, I used to get 2 trips a week but now I get minimum 2 trips a day. Sometimes I move 4-5 km for pick up but most of the trips are nearby. Lynk has flexible plans for drivers.


Previous


Next
CALL US NOW ON 044 - 66391515